This year 2020 marks 100 years of activity of the logistics operator STEF dedicated exclusively to the logistics and transport of products at controlled temperature. A French company that has a turnover of more than EUR 3 billion in Europe and has a workforce of around 20,000 employees.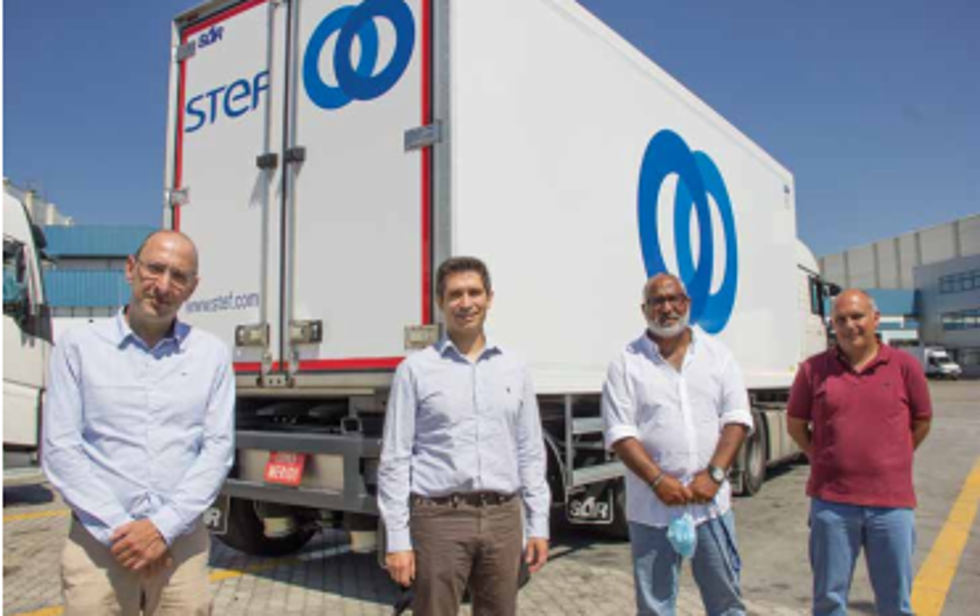 Automotive Magazine was present at the delivery of the new LINK trailer SOR to STEF and had the opportunity to talk with Sergio Batalha, director of projects and operations of STEF Portugal as well as with José Botelho, commercial director of Assivepe, about this initiative.
José Botelho, during the delivery of the vehicle to STEF commented that the on-site training at STEF told us "this delivery of 4 LINK trailer trailers from SOR, has three particularities to highlight compared to other market proposals: On the one hand, it is the The first single-wheel trailer with a self-steering axle, it is also a double-deck van compared to those used by STEF and, finally, it has a load capacity of 19 pallets compared to the 18 pallets offered by other models on the market.
It is quite versatile equipment. Due to its characteristics, the LINK trailer can be used as a vehicle itself or as a trailer for a semi-trailer. As an individual vehicle, it can be used for urban distribution since it complies with the PIEK regulations if so specified.
To become towed, the link travels in tandem out of the box and becomes a fifth wheel to which the trailer hitch. To facilitate the maneuverability of the assembly, the li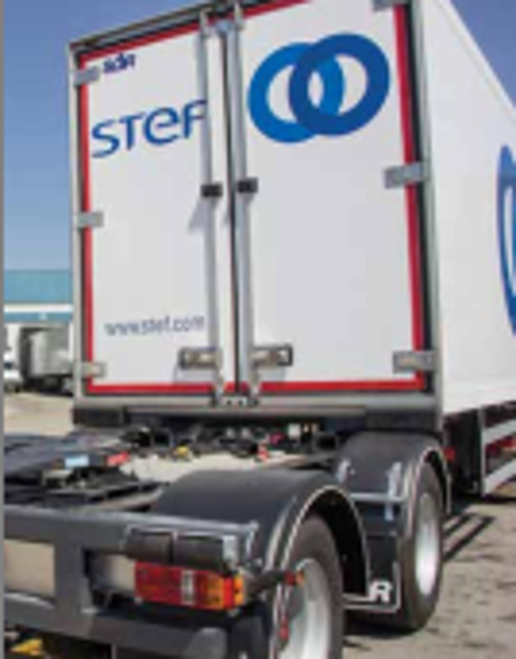 nk axis is self-directional. The total set has maximum dimensions of 25 + 25 and 60Tm, confirms José Botelho.
For his part, Sérgio Batalha confirms that STEF has been investing in Portugal in the purchase of double-deck semi-trailers, currently more than 50% of the fleet, in search of an optimization of the cost per ton. Regarding the LINK SOR, Sergio also highlights its versatility as it can be used in isolation or as 25 + 25
Like SOR, STEF always looks for the best solutions for its clients, therefore, we constantly analyze the best solutions on the market. Since the legislative change in Portugal with which we are allowed to use modular vehicles, such as the LINK SOR in this case, we have sought the most efficient and profitable transport solutions.
In addition, we work, together with Assivepe, in the most competitive resource approval processes. In this sense, our clients also thank us for offering solutions that help reduce operating costs, this reduction has a positive impact on all of us. These vehicles are intended for highly standardized and industrialized operations with routes, in this phase, 100% national. Within the STEF Group, Portugal is going to be a pioneer in the use of LINKs and therefore, it will be highly monitored at the European level.
Emission reduction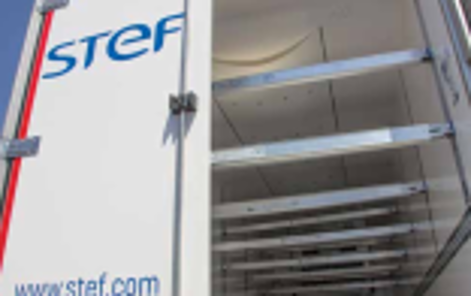 We are aligned with the "European transport white paper" which has quite ambitious goals in terms of reducing emissions associated with transport. Therefore, these modular compositions are going to become popular for their energy efficiency and environmental sustainability. With this set we managed to transport 104 pallets in a single trip. 66 pallets in the semi and 38 in the link. This modular set allows, therefore, to transport in 2 vehicles what we normally transport in 3. Moreover, we remove 1 vehicle from the road every 2 combinations. With this, we estimate a reduction in transport costs in the order of 2 digits and a significant reduction in CO2 emissions and consumption of around 24%. This investment demonstrates, once again, STEF's commitment to customers, society and the environment, concludes Sérgio Batalha.