An adventure that began with a cart and a horse in Barendrecht and where, a hundred years later, the logistics of refrigerated goods has become its specialty.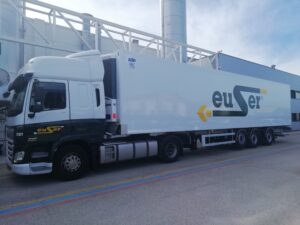 Holland has no secrets for them. They know every nook and cranny, every logistical centre, every city, every corner. All this, to take care of, the client of their client needs. Their experience in the Netherlands has made easier for them to work in other countries as well.
Recently we have delivered 10 new semitrailers to Euser and, just like at SOR, they speak the customer's language. They work hard to offer to their customers personalized and direct solutions. That's why we feel proud of saying to Euser that "We move forward with you".