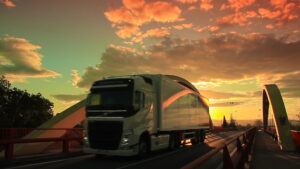 The European Commission is considering modifying the current Directive on weights and dimensions of commercial vehicles, as part of the European Strategy for Sustainable Mobility.
One of the alternatives being considered will be the authorization of the 44 tons. The final objective continues to be the reduction of greenhouse gas emissions from transport, of which 26% comes from heavy vehicles. For the moment, Europe recognizes that, there are as many requirements and authorization systems as there are bilateral or multilateral national regulations on maximum weights and dimensions. At the same time, it considers that there is insufficient use of alternative fuel, zero emission vehicles and aerodynamic devices.
Therefore, for the moment it does not authorize the 44Tm but power, failing that, the Euromodular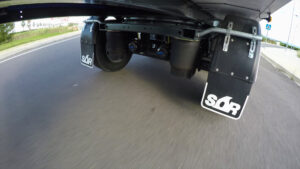 vehicles. Of course, authorizing cross-border passage as long as the countries involved have internally approved these vehicles. It will also try to harmonize and adapt the maximum weights and dimensions with the most common limits currently allowed, that is, increasing them up to 44 tons, as already allows in 13 Member States, to allow a loaded length of 20.75 meters in vehicle carriers, as well as European modular systems of up to 25.25 meters in length and 60 tons.
In this regard, it should be remembered that in Spain, the Ministry of Transportes included in the agreements signed with the carrier associations in December 2021 the progressive introduction of 44 tons, the simplification of the requirements for the authorization and circulation of mega-trucks and duotrailers, and the increase in height in some transport specialties.
Of course, a progressive introduction without a fixed date for the moment but with the clear slogan, that in 2034 all vehicles must be 0 emissions if they want to benefit from this increase in load. How will that be calculated? What certificates or documentation must be provided? It is yet to be defined. We move forward with  you!