A sustainable vehicle that saves fuel, reduces the carbon footprint and reduces the noise level.
It is the first diesel-free refrigerated trailer in Spain that the road transport company Disfrimur has incorporated into its fleet.
The tractor uses liquefied natural gas and the cooling engine is electric. An initiative framed in the project 'For invisible transport' that shows the company's environmental commitment and that aims to continue reducing the carbon footprint.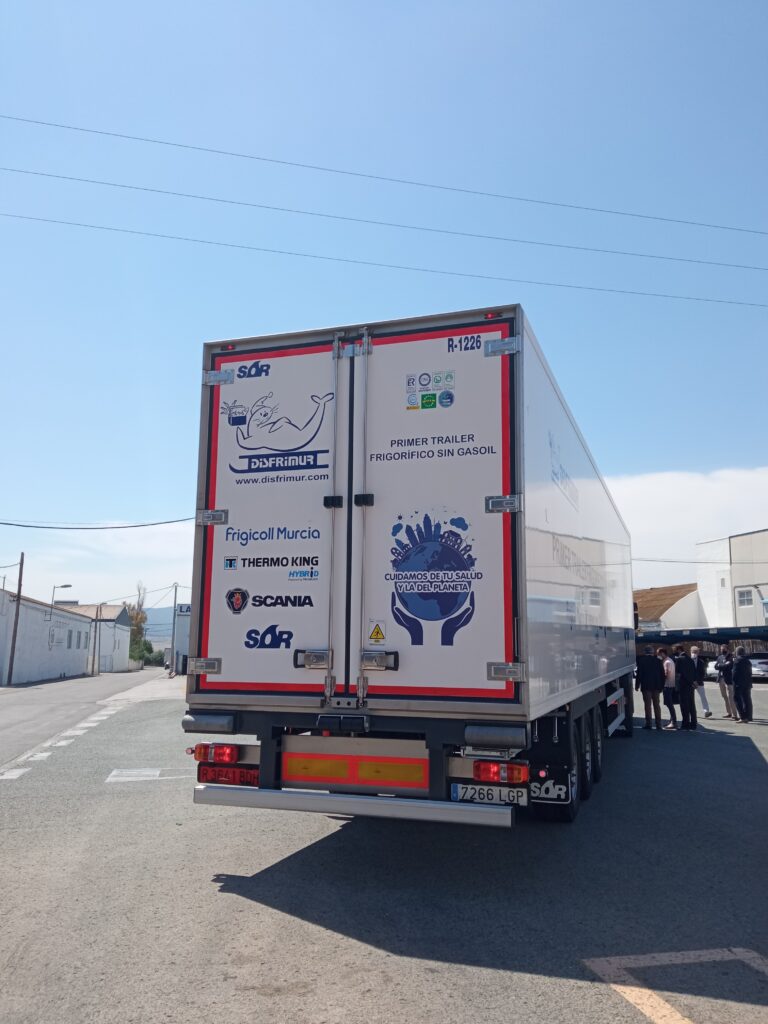 The first refrigerated trailer without diesel has a series of advantages compared to the conventional trailer since, in addition to avoiding the consumption of diesel, it allows reducing 20,302 kg of CO2 emissions per year, as well as the noise level, with an impact on the ear 6 times less than a diesel equipment.
The diesel-free refrigerated trailer, thanks to its electric operation, allows continuous point-to-point use in cities.
The ecological transition of transport towards totally clean energies is a reality thanks to initiatives such as Disfrimur's.
At SOR Iberica, we appreciate Disfrimur's trust in our semi-trailers and the opportunity to participate in initiatives that allow us to develop more environmentally friendly vehicles. "The first refrigerated trailer without diesel is a challenge for transport, but we work to achieve achievements that are committed to the environment and our closest surroundings, and this vehicle, we are convinced that it will be the first of many to incorporate into our fleet" says Juan Sánchez, CEO of Disfrimur.
The presentation of this new vehicle took place this morning at the Disfrimur headquarters in Sangonera la Seca (Murcia). The event was attended by representatives and executives of Mercadona, SCANIA, SOR Ibérica, Thermo King, Naturgy and Iberdrola; the general director of Mobility and Litoral, Marina Munuera and the Minister of Development and Infrastructure in the Autonomous Community of the Region of Murcia, José Ramón Díez de Revenga.